About Us
Quality Insights QIN-QIO
Better Health. Smarter Spending.
Healthier People.
We are the Quality Innovation Network-Quality Improvement Organization (QIN-QIO)
for Pennsylvania and West Virginia.
How Do We Help?

As a QIN-QIO, we collaborate with health care providers, patients, caregivers and stakeholders on multiple, data-driven quality initiatives to improve patient safety, reduce harm and improve clinical care at the local level across Pennsylvania and West Virginia. Specifically, we offer resources and technical assistance in these key areas.
Learn more about our focus areas.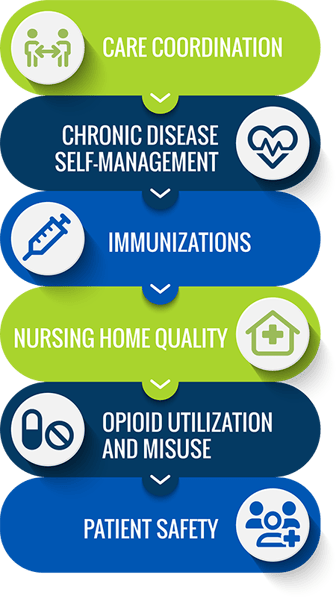 Meet Our Team
Click on a tab below to view our staff.