Governance
We are a not-for-profit 501(c)(3) organization.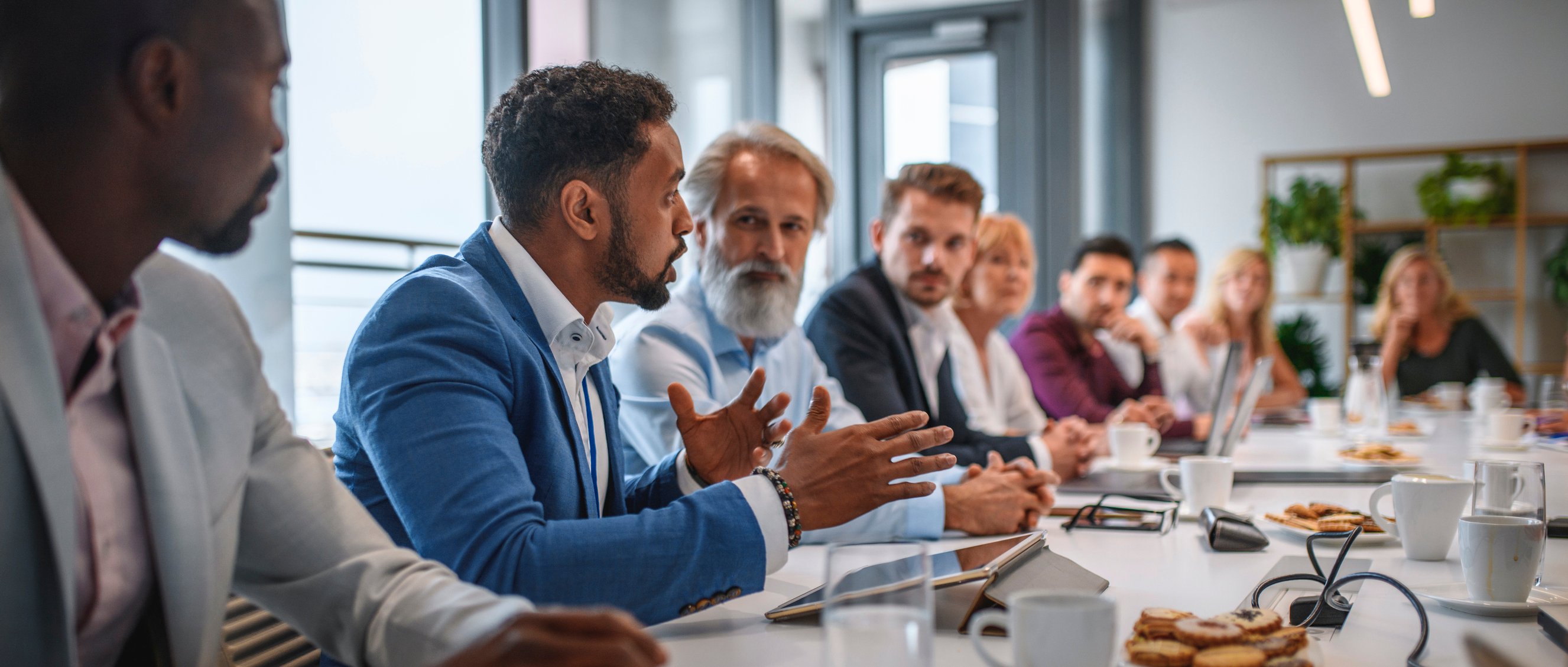 Board of Directors
Last updated: January 3, 2022
We are governed by a Board of Directors, consisting of up to 15 members. Our Board provides leadership and oversight of the strategic direction of the company. The membership reflects the breadth of the customers and communities we serve. The Board includes physicians, Medicare beneficiaries, business leaders and other highly-skilled individuals.
The Board currently has six members. Directors are appointed for three-year terms and generally may serve no more than two consecutive terms. Terms are staggered so that approximately one-third of the directors are appointed each year. Directors are appointed by the Board at its first regular meeting each year, or as vacancies arise. Directors (other than the CEO) are compensated $100/hour for board service.
A commitment to the highest ethical standards and to fulfilling our legal and contractual obligations has always defined both who we are as an organization and the individuals who work for Quality Insights. The Board of Directors adheres to corporate governance principles that promote an independent and diverse governing body, greater transparency and public accountability. The Board has established a formal Ethics and Compliance Program and Code of Conduct to promote compliance and accountability in the services we provide and the conduct of our business.
---
Board Members
Daniel Lauffer (Chair)
Thomas Health
South Charleston, WV
Appointed: 2021 (Second term)

Kathleen Merrill (Vice Chair)
Medicare Beneficiary
Charleston, WV
Appointed: 2019 (First term)
Timmy Nelson
Medicare Beneficiary
West Chester, PA
Appointed: 2019 (First term)
Evan R. Norfolk, MD
Geisinger
Danville, PA
Appointed: 2022 (First term)
Rebecca J. Schmidt, DO
WVU School of Medicine
Morgantown, WV
Appointed: 2021 (First term)

Sven Berg, MD
CEO, Quality Insights
Charleston, WV
Ex Officio (Unlimited terms)