Patient & Family Advisory Council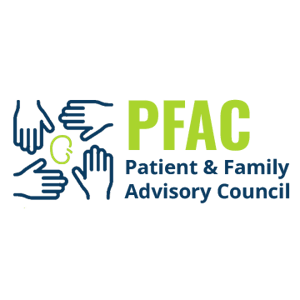 MISSION
The mission of the Patient & Family Advisory Council (PFAC) is to assist Network 5 in promoting patient-centered quality care. It serves as the voice of the Network's ESRD patient population, thereby expressing the concerns and needs of patients. This committee provides an opportunity to impact the quality of care in the dialysis facility.
PURPOSE
The committee assists Quality Insights in understanding the issues facing kidney patients. The committee is task-oriented and goal directed. It is not a forum in which patients can bring their personal agenda. The committee cannot be involved in lobbying or political activities. The tasks must reflect QIRN5's mission. The committee is led under the Network's Patient Engagement Specialist and Executive Director.
ACTIVITIES
The PFAC will:
Provide input into the development of informational and educational materials for patients and families/caregivers;

Offer a patient perspective on the selection and development of all Network Quality Improvement Activities (QIA); and,


Offer a patient perspective to the Network in interpreting the results of all Network QIAs and to the discussion of any changes resulting from QIA findings.



COMMITTEE MEMBERSHIP
Family/caregivers may be included as members. Membership reflects the Network area and all various treatment modalities. Prospective members may be recruited from patient subject matter experts (SME) participating in patient engagement learning and action network activities, and recommendations from Network Council members and PFAC members, as well as submitted applications. New members will receive an orientation. There are no term limits, however PFAC members who have missed three consecutive meetings may be replaced.
EXPECTATIONS
The Committee is currently meeting monthly via Zoom. Members are expected to attend all meetings as physically able. Occasionally, members are asked to present at or attend live meetings. The Network makes accommodations for PFAC Members to attend these in-person meetings. The Network pays all travel costs, including hotel and meals. Travel advances are available as needed.

For more information about the PFAC, contact Renée Bova-Collis at rbovacollis@qualityinsights.org or by phone at 804.320.0004, ext. 2705.