Register for CME Webinars
Earn No-Cost Continuing Education Credits
Evidence-Based Prescribing: Tools You Can Use to Fight the Opioid Epidemic
Registration is Now Open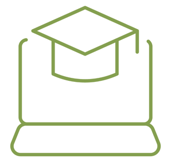 The Pennsylvania Department of Health and Quality Insights have partnered to provide LIVE and VIRTUAL education sessions that meet the PA Act 124 of 2016 continuing medical education (CME) requirements for opioid education.*

These sessions are provided at no cost to any health care providers and staff who are interested in participating.

Below is the schedule of the upcoming sessions. Each training is one hour in duration. Please register for the sessions you'd like to attend. For private CE sessions, contact Quality Insights at pdmpeducation@qualityinsights.org.